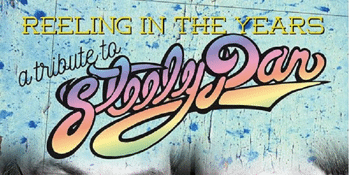 CODE ONE
Steely Dan Tribute & The Best of the West Coast – Featuring The Kites + JamNation
Brass Monkey (Cronulla, NSW)
Saturday, 18 May 2019 7:00 pm
Please Note: All tickets sold through this site are General Admission. GA tickets are allocated for standing room only. A general admission ticket does not guarantee seating. To book seated dinner and show tickets please call the venue on (02) 9544 3844

Steely Dan are without doubt one of the seminal bands of the 70's and 80's.

The music of Steely Dan crosses many musical boundaries. From their jazzy horn lines and smooth vocals, to rock guitar licks and funky grooves, their appeal is wide ranging. With an array of classic songs that ease you into your seat, and upbeat tunes that get you dancing,

Steely Dan's repertoire has an impact on everyone. This show incorporates the best of Steely Dan plus songs from their West Coast friends and contemporaries - Boz Scaggs, The Doobie Brothers, The Eagles, Michael McDonald, Hall and Oats, Robert Palmer.. the list goes on

The Kites formed in the late 70's and with their 10 year residency at the Grand National In Paddington became known principally for their interpretation of Steely Dan songs. Now the Kites are back presenting a night of West Coast music guaranteed to have everyone on their feet.

For lovers of Steely Dan this show is a must!