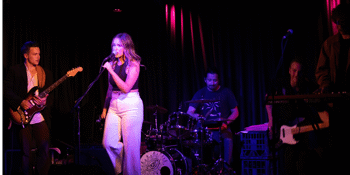 Code One presents..
Roaming Soul Feat: Maddie Newton + Todd Kem + Olivia Coggan
Brass Monkey (Cronulla, NSW)
Sunday, 28 January 2024 6:30 PM
Roaming Soul, joined by Olivia Coggan and Todd Kem, present a night of music that will capture the heart. After losing a close friend to suicide, they were inspired to come together to share some special songs inspired by some of life's precious moments.

Finding inspiration from many different genres of music; from blues to surf rock, reggae to Australian indie, Roaming Soul create music that brings comfort through the beauty and pain of the human experience. Formed in 2021, they have been capturing stories through song; becoming an embodiment of the duality of life, finding light in the darkness and hope through hardship.