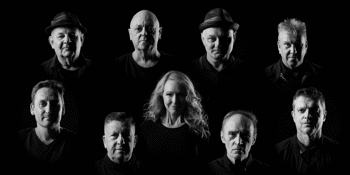 Code One presents..
The Allniters
Brass Monkey (Cronulla, NSW)
Saturday, 10 February 2024 7:00 pm
THE ALLNITERS will always be remembered for their big sound, cracking tunes and eccentric exuberance. Mischievous and a little bit cheeky, they're the most successful ska act in Australian history and they're back: bigger, bolder and brassier than ever after over 30 years, proving once and for all that THE ALLNITERS are Allriters ... and evidently ska'd for life.

It all began back in 1980 when a group of eight lads and one rude girl gravitated towards charismatic founding member Marty Fabok as the inner-city mod scene was percolating. They nattered, laughed and riffled through their favourite reggae, blues; disco, Jamaican blue beat and rock steady vinyl collections. Jaunty brass and tight rhythm sections were forged and THE ALLNITERS had officially arrived, donning their porkpie hats, braces and Doc Martens and chomping at the bit to burn up the live circuit with upbeat rhythms, walking bass-lines and contagious jocularity.

The upbeat, skank-inducing 'Montego Bay' – went top 10 nationally and became a summertime mainstay, followed by the ever-tuneful 'Love and Affection'. THE ALLNITERS were seminal. They were the pioneers of Australian ska. They introduced their uniquely new wave Ska sound and delivered it with local panache. Almost every homegrown ska act since THE ALLNITERS' inception has been a direct offshoot of the band. And as recently as 2013, 'Montego Bay' was voted as one of the top 100 songs of all time in Australia.

Yup, THE ALLNITERS are Alrighters ... and definitely ska'd for life.