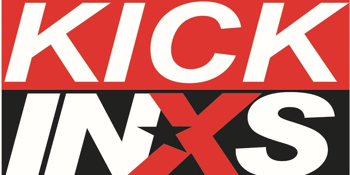 Code One
KICK – The INXS Tribute
Brass Monkey (Cronulla, NSW)
Saturday, 4 May 2019 7:00 pm
Please Note: All tickets sold through this site are General Admission. GA tickets are allocated for standing room only. A general admission ticket does not guarantee seating. To book seated dinner and show tickets please call the venue on (02) 9544 3844


The Kick INXS Show is about celebrating a legacy and the true essence of INXS. Kick pride themselves on delivering the songs of INXS to a modern audience as well as those who grew up with INXS.

KICK provides a full visual experience but focus heavily on what made INXS truly great to begin with - the music. The songs of INXS deserve to be experienced live, with all the energy and excitement that made the songs and INXS so great in the first place.

Kick are a 5 piece band with no backing tracks and kick with the energy, presence and music that made INXS one of the biggest bands in the world.

Kick INXS is one of Australia's most sought after shows with full stage production, lighting and costume changes. This is not just a show its an INXS event !!