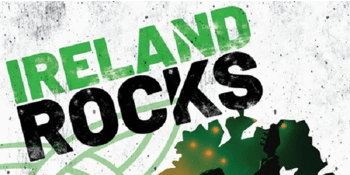 Code One
"Ireland Rocks" Feat: Ciaran Gribbin
Brass Monkey (Cronulla, NSW)
Saturday, 20 July 2019 7:00 pm
Please Note: All tickets sold through this site are General Admission. GA tickets are allocated for standing room only. A general admission ticket does not guarantee seating. To book seated dinner and show tickets please call the venue on (02) 9544 3844 – All Shows are 18+

Ireland Rocks is an innovative show highlighting the legendary songs from some of Ireland's best-known artists. Presenting an all-star band, fronted by former INXS singer and Grammy nominated songwriter, Ciaran Gribbin, the show is a guaranteed great night out!

Ireland Rocks set list includes a broad selection of classic Irish songs from every era of Irelands rich music history. You'll enjoy a musical journey from the haunting songs and traditional melodies of old Ireland through to the modern pop and rock era of today.

Ireland Rocks is a spectacular high energy show with unique song arrangements achieved by blending traditional Irish instruments such as the Bohdran, Accordion and Fiddle with loud rock Guitars, Bass and Drums.

Not to be missed!