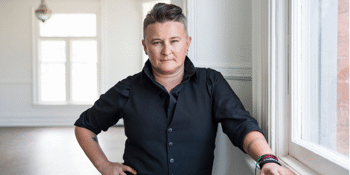 Brass Monkey (Cronulla, NSW)
Thursday, 17 January 2019 7:00 pm
Please Note: All tickets sold through this site are General Admission. GA tickets are allocated for standing room only. A general admission ticket does not guarantee seating. To book seated dinner and show tickets please call the venue on (02) 9544 3844

Irish Mythen was born in Ireland and now resides in Charlottetown Prince Edward Island Canada. "This Island creates music and musicians, art and artists. I found a shift to take things more seriously when I moved here." And she did just that.
Her latest release, the self-titled Irish Mythen, gained her recognition around the globe with nominations and wins coming from Music PEI, East Coast Music Association, Folk Alliance International and SOCAN. Write-ups in Australian Guitar Magazine, the Rolling Stone, and a plethora of online publications world-wide have helped plant Irish firmly on the map of 'Must See Artists'.
I had no idea what to expect when this five foot nothing lady took the stage, all smiles and twinkling eyes and guitar. Then, she opened her mouth and out flew a voice that came straight from the Heavens with all the power and the glory and the truth of someone destined to be a singer. I've been blessed with seeing and hearing a lot of talented musicians in my life, but I have never experienced anyone quite like Irish Mythen. She is a force of nature and a gift from Almighty Herself.
~ Lisa Schwartz, Philadelphia Folk Festival