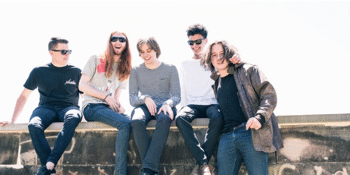 CODE ONE
LOST TROPICS w/ Droves and The Hundy Pers
Brass Monkey (Cronulla, NSW)
Thursday, 31 January 2019 7:00 pm
Please Note: All tickets sold through this site are General Admission. GA tickets are allocated for standing room only. A general admission ticket does not guarantee seating. To book seated dinner and show tickets please call the venue on (02) 9544 3844

With influences ranging from Hockey Dad to Tame Impala, Lost Tropics blend the surf-esque jangle of their guitars with psychedelic synth pads sweeter than syrup.

The boys infuse their youthful energy into the music through thunderous drum fills, dynamic vocals that switch from smooth to screeching effortlessly, and aggressive fuzzed out guitars that'll blow your speakers out.