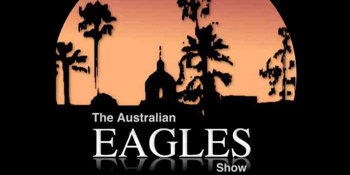 CODE ONE
The Australian Eagles – Live In Concert
Brass Monkey (Cronulla, NSW)
Friday, 29 March 2019 7:00 pm
Please Note: All tickets sold through this site are General Admission. GA tickets are allocated for standing room only. A general admission ticket does not guarantee seating. To book seated dinner and show tickets please call the venue on (02) 9544 3844

The Australian Eagles Show delivers the country's most authentic reproduction of the recorded works of the legendary, multi-platinum selling, U.S. group The Eagles. Performing The Eagles greatest hits from the country - tinged 'Take It Easy' to the soul-drenched 'One Of These Nights', the hard-rocking 'Life In The Fast Lane' and the stadium-anthem 'Hotel California'.

Priding themselves on their professionalism, The Australian Eagles Show only use state-of-the-art sound & lighting to intensify The Eagles tribute experience & entertain audiences ranging from the casual fan to the diehard fanatic.

The Australian Eagles Show performs with attention to detail that has to be seen and heard to be believed. This amazing show strives in every aspect to pay ultimate tribute to the musical mastery of a band they all adore! In fact - if you close your eyes, you may even be fooled.....