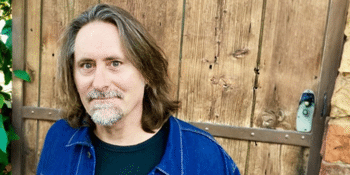 Code One presents..
Greg Arnold (Things of Stone & Wood) - Sunday Lunch Show
Brass Monkey (Cronulla, NSW)
Sunday, 11 February 2024 1:00 pm
Greg Arnold is best known for being the front man and songwriter from beloved Aussie folk-rock band Things Of Stone & Wood. The band's top ten hit "Happy Birthday Helen" became a staple on Australian radio. In fact, it continues to get a spin and has even carved out its own space in the "new-school" world of streaming – quietly amassing over 5 million streams on Spotify.

At his core Greg Arnold is a songwriter and a musician. Whilst during his chart-topping hey-day he won an ARIA and was awarded an APRA songwriter of the year, he has never stopped making and being involved in music. He is a producer, a published author, an academic (earning a PhD in songwriting) and he is now releasing his fifth studio album In The Sky, recorded in Geneva, Switzerland with his European band The Suburban Daydreamers

With some delay pedals and a trusty borrowed telecaster, he went into Geneva's Unagi Sound studio with legendary French studio drummer, Stef Roul (Dave Stewart, East 17) and long-time Scottish/Swiss (Swottish?) producer-collaborator Toby May to make the record he might have made in 1989, had violins and mandolins not taken over his entire musical character.

Ultimately, it's all about the songs, and his signature melodies and harmonies are everywhere. The 'coming from a true place' lyrical perspective gives In the Sky its depth, and reveals an artistic aspiration that clearly lies well beyond a horizon of sonic nostalgia.

In The Sky is out on the 20th October and Greg Arnold is touring the country to launch it. As always, in addition to his solo back catalogue he's always happy to smash out some of the TOSAW hits and rarities, too.