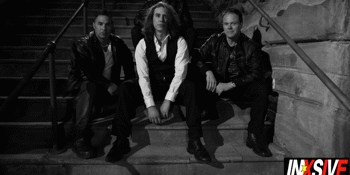 Code One Presents:
INXSive – LATE SHOW
Brass Monkey (Cronulla, NSW)
Friday, 15 January 2021 8:30 pm
We are abiding by all COVID 19 Restrictions and Protocols so anyone displaying signs of illness will not be permitted entry.

All Shows Are 18+ - Doors Open 8.30pm
Venue contact - brassmonkeycronulla@gmail.com
...
Over seventy million albums sold. Eighteen Billboard Top 100 singles. Nine Billboard Top 100 albums. One of the greatest musical acts this country has ever produced.
INXS may have disbanded many years ago, but for one night only the music will live on at the Brass Monkey with INXSive, Australia's longest running INXS tribute.
Experience all the unforgettable hits from this seminal band, from the early new wave influenced albums Shabooh Shoobah and The Swing, through the global smash hits Kick and X, through to the late career rock sounds of Welcome to Wherever You Are and Elegantly Wasted.
This is one show not to be missed!