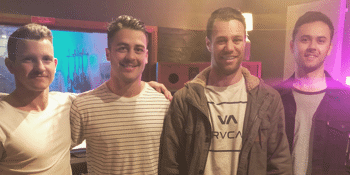 Code One
Bronson Missouri
Brass Monkey (Cronulla, NSW)
Sunday, 21 October 2018 7:00 pm
Bronson Missouri are a four piece indie/alt rock band coming straight out of south Sydney.

Fronted by the dynamic duo of Daniel and Nick on guitar and vocals, Carlin the courageous on bass and the brain child of Bronson Missouri, Gavan at the back on drums.

The lads aim to have everyone dancing and singing along to their catchy and sometimes melancholic tunes.

Fresh off recording a couple of songs, Bronson are hitting up the Brass Monkey with great pals The Rucksaks and Watching Wolves, to support the release of their first track "Space and Time".